HER VIEWS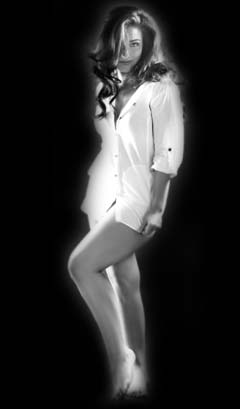 About Tollywood
Speaking of Calcutta's Tinsel Town, Ritu says, "Tollywood is a place where the atmosphere is essentially a mixed one. Like everything else, it has its pro's and con's. Those who have been faithfully attached to it have flourished. Very few people realize that the pioneers of film culture have all been from Tollywood - Ritwik Ghatak, Piyush Basu, Salil Dutta and even Raj Kapoor."
Rituparna feels that there is a lot of talent in Tollywood, but that technologically, it is way behind Bollywood and the Southern Film Industry. She also feels that funds are a problem because "there is a dearth of good directors and script-writers here, which makes financers either reluctant or very wary about investing in Tollywood."
Ritu cites Babul Bose, Dilip & Samir Sen and Ashok Bhadra as some of the best music directors around in Tollywood today. She also feels that the Calcutta industry is sustained by only a handful of competent scriptwriters, notably Anjan Choudhuri, Rituparno Ghosh, Aparna Sen, Monotosh Roychoudhury, Prabhat Roy, Salil and Rajarshi.