HER VIEWS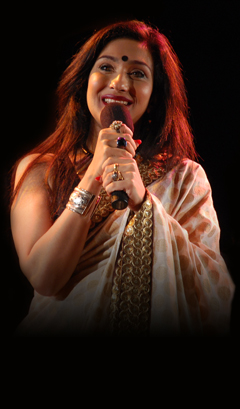 Acting Tips
According to this seasoned young actress, "acting involves working around the clock every day in two or three shifts and it takes the best of your time and energy. There's hardly any time to think about yourself and your personal life. That is the worst part of it. Though a lot of hard work goes into the making of a good film, when you complete it and your work is appreciated, it is a very satisfying feeling."
As far as the acting process is concerned, Ritu's approach to it is as follows:
"When I'm given a particular scene which bears no similarity to my life, I try to figure out exactly how the director is looking at it and try to follow him and his suggestions to the fullest. When the role is one that is easy for me to identify with, I try to draw upon my own personal experiences to recreate a certain mood or atmosphere. One other thing which I feel is extremely important for any actor/actress is the power of observation. I make a conscious effort to observe the people around me. This faculty is particularly helpful when one does not have a solid acting background such as theatre."
Ritu feels that people from a theatre background normally have a lot of mature acting experience and skills. The stage in her opinion, is an incredible training ground and it is the best medium when it comes to communicating with an audience. In her own words, "It is fulfilling for an actor to be on stage because you get an instant response from the audience. It teaches you how to be spontaneous, stage free, makes you comfortable with the lights and on the whole makes you technically very sound and gives you the inherent confidence to look up to something better."