HER STORY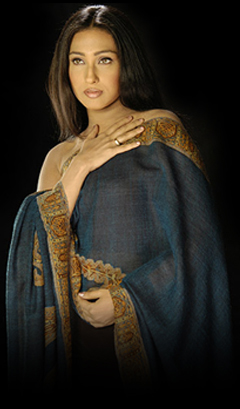 Childhood
Rituparna was born in Calcutta on the 7th of November.
Even though there were no artistes in Ritu's family before her, her family members always took an active interest in cultural activities and events. However, since they were very conservative, they were strongly opposed to the idea of her getting into the film industry. In her own words, "People always harbor the idea that acting is a very dicey profession and that the film industry is very corrupt. My family members are very protective and are always concerned about what I am doing."
"My grandmother has been one of the most influential people in my life", says Ritu. "She was always a source of great encouragement and support. A very composed personality, she helped me with all my handicraft assignments in school. She is also very talented - she actually made a radio on her own. My mother used to be a very good writer and singer, but she never really got the opportunity to nurture her talents."
Ritu's relationship with the performing arts began when she was very young - about ten years old or so. Here are some of her recollections about how it all began for her …
"I had never considered giving the acting profession serious thought. My parents have always had a lot of reservations about me getting into acting, but somehow, I managed to overcome all the hurdles that stood in my way. The very funny and rather interesting point is that I was never really interested in films. As a child I was very interested in painting. I used to go to a painting school called Chitrangshu. I used to learn dancing. In addition to these, I also learnt origami and clay modeling. It was a multifarious handicraft and art training organization.
I was greatly attracted to Manipuri dancing, and later, as I matured as a dancer, I moved on to Odissi."