HER STORY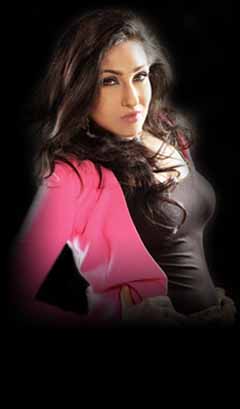 About Co-Artistes
Deepankar Dey: "Tito-da (as he's fondly called) is a very versatile, discerning and composed actor. How else can one do films as diverse in nature as Bancharamer Bagan, Poroma and Swet Patharer Thala? I owe him a lot since it was he who recommended me to Anandabazar Productions to act in Cinemawala, which was a big break for me.
Aparna Sen: "I did my first film with her. She has always taken up very challenging work. She is extremely focused and diligent and as a director, she inspires her actors to put in their best in every performance. I guess the reason behind this is that throughout her career she has worked with the best of directors, such as Satyajit Ray and Mrinal Sen and is passing on the values she has imbibed from them.
Soumitra Chatterjee: "Soumitra-kaku is an actor with no technical boundaries whatsoever. He is possessed of unlimited acting prowess. I can't begin to praise him because nothing I say will suffice. He is an excellent orator and always makes it a point to recite Tagore's poems to me when we are together. Soumitra-kaku is an ardent lover of theatre. He believes that it is only on stage that an actor can truly unfold his talent totally and hone his skills."
Supriya Devi: "I worked with Supriya Devi in Attiya Sajan. She is a very motherly person and an extremely sensitive actress who excels at emotional roles."